Starting at 2 1/2 year old to adults
Serving the USA, including:
NEW YORK CITY
BRONX
BROOKLYN
QUEENS
STATEN ISLAND
LONG ISLAND
Please follow the attached links for details or contact the headquarters for immediate assistance.
————————————————————————————————
http://5rcenters.wixsite.com/FRCMA
 HA-BEY LOGISTICS
FIVE RINGS CENTERS INTERNATIONAL
(group/private instructions)
Babylon, New York
(631) 613 – 8334
Morning, Afternoon or Evening 1 on 1 instruction Monday through Saturday
***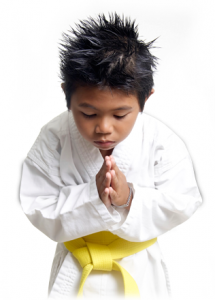 Our company is built on the principles of providing the highest quality of service with the highest integrity.  Our fitness philosophy is backed by thousands of years of research as well as modern methodologies as a true testimony of their pliability and authenticity. Our diversified fitness product range continues to grow by following trends in teaching methodology, improving our standard, and listening to the member's individual -needs…  how can we be of service to you?
Our unique service has established our studio in the physical fitness and self-development industry. This allows us to make a distinctive and substantial impact for our clients.
The Five Rings Centers International was founded on August 1st, 1993 in the United States of America by Hanzo Ariza I, dearly known as Ariza Hanshi but with roots that are strictly classically Japanese, under the guidance of the Alliance.  The FRC becamce an officially chartered dojo under the AJWBA in 2012.
Each center under the AJWBA conforms to the traditions of Japanese martial arts both in character and instructional format.  We recommend that each Dojo should be compartmentalized and include hidden chambers and climbing facilities.  Each class begins and ends with a ceremonial bow to show our appreciation and achieve collective harmony.  A routine Yoga based warm-up and stretching session precede the core of the class; then we enter a review session based on what was previously taught.  Each form or pattern is appropriately demonstrated and explained in detail before the students begin intensive practice.  A session in which new material is learned follows during the 3rd segment. Each student is given personal attention by the Sensei, with the group's strengths and needs determining the pace and structure of the class.
To change the phone number and email recipient of this page visit the SmallBiz Options Panel. Please visit this UserGuide Post if you would like to edit the appearance, contact text or form itself http://userguide.expand2web.com/editing-the-contact-us-page/.