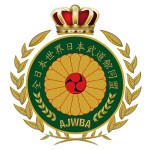 A.J. WORLD BUDOUKAN ALLIANCE
HA-BEY LOGISTICS (LLC)
NINPO, NINJUTSU, JUJUTSU, KARATE, AIKIJUTSU, IAIDO, BATTOUJUTSU, AIKIDO,
GUN-FU, MIXED MA, PARA-MILITARY TACTICAL TRAINING, KALI, ESCRIMA, AND OTHERS
Preserving, Propagating, Educating & Living The Way Of  Of The Warrior!
"OUR MAIN DIRECTIVE IS TO BUILD MANY MEETING PLACE FOR OURSELVES SO THAT WE HAVE A SAFE HEAVEN (A REFUGE) FOR LEARNING THE TRUTH AND THE TEACHING OF TRUTH;  TO KEEP THEM CLEAN OF ALL MALICE FOR ALL PEOPLE WHO SEEK PEACE, JOY, CONSONANCE (HARMONY) AND FREEDOM FROM ALL DOGMATIC AND EGO DRIVEN IDEOLOGIES.  WE ARE NOT AN ORGANIZATION BUT A MOVEMENT IN SEARCH OF UNITY AND RE-INTEGRATION.
          TO FORGE A NEW WORLD MOVEMENT OF EVOLUTIONARY AWARENESS AND EXISTENTIAL EXPERIENCE IN ALL ARTS, NAMELY                    THE  MARTIAL ARTS, WHILE PROTECTING THE HONOR, MASTERY, TRADITION, LEGACY, AND DILIGENT WORK OF MASTERS                         AROUND THE WORLD.
OUR INTENT IS TO HELP LIFT ALL OF HUMANITY (Male & Female species) ONTO THE BRIDGE OF THE NEW CONSCIOUSNESS AND SPIRITUAL CONNECTEDNESS THROUGH THE PRACTICE OF ESSENTIAL ARTS. AND MASTERY OF PHYSICAL ARTS.  THERE ARE UNALIENABLE TRUTHS WHICH MUST BE REVEAL TO OUR GENERATION OF WARRIORS.
While we will teach you how to truly win a fight, you will come to know that it is foolish who seeks the fight.  The wise will seek BALANCE.  There are many battles taking place in this world and an infinite number more taking place in the other world.  A fighter is of this world, and he only seeks to win while a warrior only seeks to preserve the will of the Creator.
WE ASPIRE TO BECOME THE EGYPT OF ALL ARTISTIC TRADITIONS AND PRESERVE THE ESSENTIAL TEACHINGS OF THE OLD AND PRESENT MASTERS.  WE AIM TO BE AN INSTRUMENT OF RE-INTEGRATION AND RE-EDUCATION IN RE-WRITING OUR OWN HISTORY.
     Martial arts are more than a recreational activity; they are tools that help us cultivate our body, mind, and heart (spirit).  The ZEN NIHON SEKAI BUDOUKAN DOUMEI (All Japan World Budoukan Alliance) upholds these virtues as key to the establishment of our worldwide network with the objective of preserving and propagating the living truth and spirit of both modern and classical (Koryu) forms of arts.
      The AJWBA offers a unique opportunity for meeting like-minded friends, for growth and development to individuals, students, masters, organizations, and other federations/groups who value the essence of the arts. Our main focus is on the Soul of the Arts, as well as preserving classical (Koryu) ideology.  Our success is measured by how much service we can provide for you.
         We extend a heartfelt and genuine invitation to join us. No matter your artistic preference or affiliations.  We are pleased to share the path of the arts with individuals, such as yourselves who share in our collective awareness.
     We hold to a firm belief that any art deals with the individual beyond techniques; it is a complete awakening experience of the heart (spirit), mind, and body.  Techniques, no
matter how elegant or pure they appear are just that without the correct spirit (essence).  This is what sets us apart.  We hold that the posture of the spirit is the highest of all forms.  
Hanzo Ariza Ist, Founder/Current CEO/Red Belt, Soke
KUKI RYU KOBUJUTSU – BOJUTSU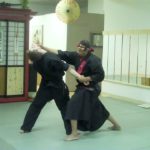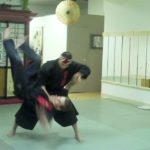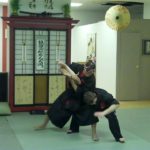 "OUR GATHERING IS NOT BY CHANCE BUT, BY DEVINE INTELLIGENCIA;
JOIN US, NOW!"